FPS. Sniper.
Released June 29, 2010
Originally played because I wanted to finish playing all CI Games FPS games.
Suprisingly good graphics for 2010.
Very fun like its successor.
Both this game and the next have your buddy sniper betraying you and you killing him.
Story is somewhat like Bad Company.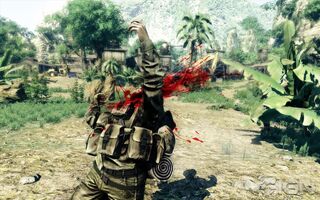 Date Beaten
Edit
6/22/2014
Ad blocker interference detected!
Wikia is a free-to-use site that makes money from advertising. We have a modified experience for viewers using ad blockers

Wikia is not accessible if you've made further modifications. Remove the custom ad blocker rule(s) and the page will load as expected.